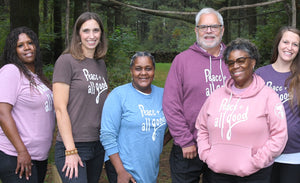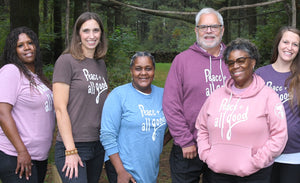 Meet the people who make Franciscan Peacemakers such a special organization!
Steve Przedpelski
Executive Director

Deacon Steve Przedpelski grew up in Milwaukee, Wisconsin and lives in West Bend, the city that Deacon Steve and his wife Debbie have called home for nearly 40 years. While working as a manufacturing manager, Deacon Steve entered diaconate formation at St. Francis Seminary in Milwaukee and was ordained a deacon for the Archdiocese of Milwaukee in 1994.
Learn More
Mary Leach-Sumlin
Associate Director

Mary is a lifelong Milwaukee resident having attended and graduated from MPS schools to include a concentration in Chemistry at Milwaukee Trade and Technical High School, now Bradley Tech. Mary worked in various positions in the health insurance industry while earning her Bachelor of Science degree in Business Administration from Cardinal Stritch University.
Learn More